9th International Conference on Birth Defects and Disabilities in the Developing World
Health for All: Accelerate Efforts for Birth Defects Prevention and Care
23-26 February 2020
Colombo, Sri Lanka

9th International Conference on Birth Defects and Disabilities in the Developing World
Health for All: Accelerate Efforts for Birth Defects Prevention and Care
23-26 February 2020
Colombo, Sri Lanka

9th International Conference on Birth Defects and Disabilities in the Developing World
Health for All: Accelerate Efforts for Birth Defects Prevention and Care
23-26 February 2020
Colombo, Sri Lanka
9th International Conference on Birth Defects and Disabilities in the Developing World
Health for All: Accelerate Efforts for Birth Defects Prevention and Care
23-26 February 2020
Colombo, Sri Lanka

9th International Conference on Birth Defects and Disabilities in the Developing World
Health for All: Accelerate Efforts for Birth Defects Prevention and Care
23-26 February 2020
Colombo, Sri Lanka
9th International Conference on Birth Defects and Disabilities in the Developing World
Health for All: Accelerate Efforts for Birth Defects Prevention and Care
23-26 February 2020
Colombo, Sri Lanka
9th International Conference on Birth Defects and Disabilities in the Developing World
Health for All: Accelerate Efforts for Birth Defects Prevention and Care
23-26 February 2020
Colombo, Sri Lanka
About the conference
Recognizing the need to build capacity in lower-income countries for the prevention of birth defects and preterm birth and care of those affected, the goal of these biennial conferences has been to provide specific practical tools and approaches that developing country participants can use to implement and strengthen surveillance and health care delivery and influence policy and funding in support when they return to their respective countries.
Previous conferences
Bogotá D.C., Colombia (2017), Dar-es-Salaam, Tanzania (2015), Cebu, Philippines (2013); Lodz, Poland (2011); New Delhi, India (2009); Rio de Janeiro, Brazil (2007); Beijing, China (2005); Johannesburg, South Africa, (2001).
Who should attend?
Health care providers, policymakers, researchers, donors, parent-patient organizations, other NGOs and youth volunteers from across the world interested in strengthening reproductive, maternal, newborn and child and adolescent health, with a focus on the prevention of birth defects, preterm birth and associated disabilities.
Sunday 23 Feb 2020
Monday 24 Feb 2020
Tuesday 25 Feb 2020
Wednesday 26 Feb 2020
Sunday 23 Feb 2020
8:00 am - 9:00 am REGISTRATION - DAY 1
Conference Registration
Registration Counters
9:00 am - 3:00 pm PRE-CONFERENCE WORKSHOPS
WORKSHOP 1 - Skills building in Birth Defects Surveillance
(By invitation only)
In Collaboration with WHO, CDC, MoD
WORKSHOP 2 - Genomic Education for the Multi-Disciplinary Care of Birth Defects
In collaboration with the
Global Consortium for Genomic Education (GC4GE), Global Genomic Medicine Collaborative, and the Human Genetics Unit, Faculty of Medicine, University of Colombo
6:00 pm - 9:00 pm OPENING CEREMONIES
Opening Ceremonies
Oak Room
Keynote
The Recent History of Developing Services for People with Birth Defects in the Developing World: A View from the Past for the Future. 
Arnold Christianson
Division of Human Genetics, National Health Laboratory Service and Faculty of Health Sciences, University of the Witwatersrand,
Johannesburg,
South Africa
Monday 24 Feb 2020
8:00 am - 8:30 am REGISTRATION - DAY 2
8:30 am - 10:00 am PLENARY SESSION 1
Partnerships and Programs for Improving Birth Defects Surveillance
Surveillance for emerging threats to pregnant women and infants
Peggy Honein
Centers for Disease Control & Prevention
USA
Regional surveillance programs and burden of birth defects in South East Asia
Neena Raina
South East Asian Regional Office
World Health Organisation
New Delhi
Expanded objectives of birth defects surveillance in developing countries
Boris Groisman
International Centre for Birth Defects Surveillance and Research
Argentina
Births Defects surveillance efforts in Sri Lanka
Kapila Jayarathne
Ministry of Health
Sri Lanka
10:00 am - 11:00 am PLENARY SESSION 2
Prevention Before Pregnancy
A Life course approach to preconception health and pregnancy planning
Gita Mishra
University of Brisbane
Australia
Primary prevention of birth defects
Cindy Moore
Centers for Disease Control & Prevention
USA
11:00 am - 11:30 am D2 BREAKOUT 1
Poster Session, Networking and Coffee Break
11:30 am - 1:00 pm SIMULTANEOUS SYMPOSIA - DAY 2 SESSION 1
SYMPOSIUM 1 - Folic Acid Fortification for Immediate Prevention of Global Epidemics of Neural Tube Defects: Global Experience and Next Steps in Asia
Organised by the Center for Spina Bifida Prevention & Food Fortification Initiative, Emory University, USA 
Mandatory cereal grain fortification: global status, best practices, and opportunities
Scott Montgomery
Food Fortification Initiative
USA
2019 global status of prevention of folic acid preventable spina bifida and anencephaly
Vijaya Kancherla
Center for Spina Bifida Prevention, Emory University
USA
Preventing neural tube defects in Haryana, India: a project to implement  wheat flour fortification in the public distribution system and safety net programs
Sonia Trikha
State Health Systems Resource Centre Haryana State
India
NTD care and advocacy, its role in fortification
Lieven Bauwens
International Federation for Spina Bifida and Hydrocephalus
Belgium
Sri Lanka: Identifying opportunities and the path towards mandatory fortification
Renuka Jayatissa
Medical Research Institute
Ministry of Health
Sri Lanka
SYMPOSIUM 2 - Life Course Approaches and Programs for Improving the Health of Women and Girls Before, During and After Pregnancy
OP-01: Workplace Wellness Across the Lifespan: A Pilot Program for Health Promotion in a Middle-Income Country
Khalid Yunis
Lebanon
OP-02: Workplace wellness modules across the lifespan: Utilizing e-Learning access to knowledge
Carmencita Padilla
Philippines
OP-03: Nutrition and birth defects: A different perspective
Anuruddha Padeniya
Sri Lanka
OP-04: Readiness for implementation of preconception care in Uganda
Nathan Isabirye
Uganda
OP-05: Preconception health care services delivered in selected medical officer in areas of Kandy District Sri Lanka
Suranga Ubesekara
Sri Lanka
OP-06: Impact of antenatal care on stillbirth at a tertiary care referral hospital of India
Nishi Choudhary
India
SYMPOSIUM 3 - Counting Birth Defects: Innovations in Surveillance
OP-07: Global birth defect inventory of resources for surveillance and research
International Committee for Congenital Anomaly Surveillance Tools
EUROCAT, ECLAMC, ICBD, CDC, WHO-SEARO, WHO-TDR, MUHJU
Helen Dolk
UK
OP-08: A Reflection of Birth Defect Surveillance in Bangladesh: Challenges and Opportunities
Mohammad Shahidullah
Bangladesh
OP-09: Integrating birth defect surveillance midwives into existing labor ward sructures: A comparison between government and private-not-for-profit hospitals in Kampala, Uganda
Joyce Namale Matovu
Uganda
OP-10: Pattern of congenital anomalies among women opting for elective termination of pregnancy for fetal anomalies (ETOPFA)
Bharti Sharma
India
OP-11: Comparison of modelled and observed data for isolated oral facial clefts in South Africa
Helen Malherbe
South Africa
OP-12: Overcoming the defect: A perinatal review of congenital anomalies in 6984 consecutive deliveries in a tertiary center in Western Nepal
Shreyashi Aryal
Nepal
1:00 pm - 2:00 pm LUNCH AND NETWORKING - DAY 2
2:00 pm - 3:00 pm PLENARY SESSION 3
Linking Birth Defects to Sustainable Development Goals (2030)
An introduction to the 2030 SDGs in the context of child health and birth defects
Nathalie Roos
World Health Organization
Switzerland
Surveillance, prevention and care of those with birth defects contribute to countries achieving their SDG child health targets
Salimah Walani
March of Dimes
USA
Polling to understand the perception of ICBD Conference attendees about birth defects and their relation to SDGs
Vijaya Kancherla
Center for Spina Bifida Prevention Emory University
USA
3:00 pm - 4:00 pm PLENARY SESSION 4
Reducing Exposure to Harmful Substances and Infections for Improving Birth Outcomes
Impact of Opioids and alcohol on birth outcomes
Rahul Gupta
March of Dimes
USA
Medications during pregnancy and birth defects
Priyadarshani Galapatti
Department of Pharmacology
University of Colombo
Sri Lanka
Infectious diseases and birth defects
Pablo Duran
Pan American Health Organisation
World Health Organisation
USA
4:00 pm - 4:30 pm D2 BREAKOUT 2
Poster Session, Networking and Coffee Break
4:30 pm - 6:00 pm SIMULTANEOUS SYMPOSIA – DAY 2 SESSION 2
SYMPOSIUM 4 - Evidence gaps and new knowledge to support NTD prevention activities in LMICs
Organised by Nutrition International
Introduction: The Folate Task Team
Homero Martinez
USA
Folate status assessment in women of reproductive age: capacity building for Red Blood Cell Microbiological Assay
Renuka Jayatissa
Sri Lanka
Salt as an alternative food vehicle to provide folic acid in select LMIC
Vijaya Kancherla
USA
New Information for Policy Makers to Support the Adoption of Mandatory Large-Scale Food Fortification Programs
Homero Martinez
USA
SYMPOSIUM 5 - Reorienting Healthcare System for Improving the Quality of Maternal and Newborn Health Services
OP-13: Training module for primary health care worker for improved recognition and follow up for persons with a congenital disorder
Helen Malherbe
South Africa
OP-14: Implementation of expanded operational guidelines on use of antenatal corticosteroids: Perspective of program implementers and health care professionals in Northern India
Mona Duggal
India
OP-15: The impact of different intervention packages on facility intervention package on health facility deliveries utilization and other maternal and newborn care practices in Uganda
Peter Waiswa
Uganda
OP-16: Best Wishes Program: Use of mobile phone technology (mHealth) for care coordination directed towards birth defects prevention
Ram Thapa
Nepal
OP-17: The Baby Buddy app: A digital health intervention to bridge neonatal health inequalities in the United Kingdom.
Nilushka Perera
UK
SYMPOSIUM 6 - Quality of Life Strategies to Reduce Mortality and Improve Physical and Developmental Outcomes of Children with Birth Defects
OP-18: Outcomes of infants with structural birth defects in Galle, Sri Lanka
Janithra De Silva
Sri Lanka
OP-19: Does Early Intervention Matter in Pre-Academic Skills and Adaptive Behaviours in Down Syndrome?
Dilini Vipulaguna
Sri Lanka
OP-20: Quality of life of primary caregivers having children with congenital heart diseases awaiting cardiac surgery attending at Lady Ridgeway Hospital
Pavithra Warnakulasooriya
Sri Lanka
OP-21: Thalidomide and Zika virus: Lessons for health and welfare systems of low and middle income countries
Anita Kar
India
OP-22: Birth defect in South-East Asian Regional Countries; Challenges and Progress in the Research, Policies and Programmes: A scoping review
Tonima Islam Trisa
Bangladesh
Tuesday 25 Feb 2020
8:00 am - 8:30 am REGISTRATION - DAY 3
8:30 am - 10:00 am PLENARY SESSION 5
Unaddressed challenges of Birth Defects
Eliminating stigma and discrimination against persons with birth defects and disabilities
Leivan Bawens
International Federation for Spina Bifida and Hydrocephalus
Belgium
Advocating for national newborn screening programs
Carmencita Padilla
University of Manila
Philippines
Unaddressed challenges of birth defects prevntion & control in Sri Lanka
Chithramlee de Silva
Family Health Bureau
Sri Lanka
Mobilising resources for care of children with congenital heart disease in Sri Lanka
Duminda Samarasingha
Lady Ridgeway Hospital Sri Lanka
Sri Lanka
10:00 am - 11:00 am PLENARY SESSION 6
Family Planning and Adolescent Health
Organised by United National Fund for Population Activities
11:00 am - 11:30 am D3 BREAKOUT 1
Poster Session, Networking and Coffee Break
11:30 am - 1:00 pm SIMULTANEOUS SYMPOSIA - DAY 3 SESSION 1
SYMPOSIUM 7 - Strengthening Birth Defects Surveillance for Saving and Improving Lives
Organised by the World Health Organisation, Geneva
Strengthening services for managing birth defects
Ornella Lincetto
World Health Organization
Geneva
Switzerland
Current Status of Global Birth Defects Surveillance: Results from 2018-2019 WHO Birth Defects Surveillance Systems Mapping Project
Vijaya Kancherla
Rollins School of Public Health
Emory University
USA
Birth defects surveillance - Experiences from the recent Zika outbreak
Cara Mai
Centers for Disease Control and Prevention
USA
Introduction to the updated WHO birth defects Atlas – What is new?
Nathalie Roos
World Health Organization
Geneva
Switzerland
Country perspective from Uganda: Parents voices: children living with a birth defect
Sylivia Kyomuhendo and Okello Harrison
Infants' Health Foundation
Uganda
Moderated discussion with questions and answers
Rajesh Mehta
South East Asia Regional Office
World Health Organization
India
SYMPOSIUM 8 - Diagnostic Strategies: Genetic Testing, Newborn Screening, Pathological Evaluations
OP-23: Molecular signature of preterm premature rupture of fetal membrane
Jing Pan
China
OP-24: The Saudi Human Genome Program (SHGP) and Precision Medicine in Saudi Arabia
Aida I Al Aqeel
Prince Sultan Military Medical City
Saudi Arabia
OP-25: The relationship between the essential trace elements in fetal cord blood and congenital heart defects
Zhen Liu
China
OP-26: Genetic service for birth defects at the Dutch Caribbean Islands
Eline Verberne
Netherlands
OP-27: Minimally Invasive Autopsy in the Evaluation of Fetal Malformations
Nitika Langeh
India
SYMPOSIUM 9 - Networking and partnerships for birth defects related research, prevention and care
OP-29: Creating and Strengthening Global Partnerships to End Disability from Clubfoot
Alaric Aroojis
India
OP-30: Combining the strength of government and NGOs, providing comprehensive care for the infants - An encouraging experience from China
Xinliang Zhao
China
OP-31: Thailand National Plan for Prevention and Care of Birth Defects & Disabilities
Pornswan Wasant
Thailand
OP-32: The Neonate Fund: Delivering Hope through Facilitating Quality NICU Care
Pascale Nakad
Lebanon
OP-33: Knowledge on advanced maternal age, offspring outcomes and attitudes towards advanced maternal age among pregnant mothers in the Colombo municipal area
Sashiprabha Nawaratne
Sri Lanka
1:00 pm - 2:00 pm LUNCH AND NETWORKING - DAY 3
2:00 pm - 3:00 pm PLENARY SESSION 7
Premature Birth
Burden of Preterm Birth in LMICs
Razia Pendse
Country Office
World Health Organization
Sri Lanka
Scientific Advances in Prevention of Preterm Births
Kelle Moley
March of Dimes
USA
Advances in care of a baby born too soon or too sick
Ornella Lincetto
World Health Organization
Geneva
Switzerland
3:00 pm - 4:00 pm PLENARY SESSION 8
Digital Health Standards and Interventions for Improving Birth Outcomes
Birth Defects and Rare Disorders Teminology
Matthew Darlison
WHO Collaborating Centre for Community Genetics
University College London
UK
A Semantic Information Standard for Global Child Health
Elizabeth Siderius
Paediatrician
GGD IJsselland
Netherlands
Development of the Global Birth Defects App for Birth Defect Description and Coding
International Committee for Congenital Anomaly Surveillance Tools EUROCAT, ECLAMC, ICBD, CDC, WHO-SEARO, WHO-TDR, MUHJU
Aminkeng Leke
UK
4:00 pm - 4:30 pm D3 BREAKOUT 2
Poster Session, Networking and Coffee Break
4:30 pm - 6:00 pm SIMULTANEOUS SYMPOSIA – DAY 3 SESSION 2
SYMPOSIUM 10 - Counting birth defects: Hospital and Population based Surveillance
OP-34: Study of Birth Defects in Government Referral Hospital, Maldives 2016-2018
Dr Ahmed Faisal
Maldives
OP-35: A descriptive study on feto-infant structural anomalies in maternal diabetes mellitus: an autopsy study at a tertiary care setting.
P. R. V. Lakmini
Sri Lanka
OP-36: Analysis of stillbirth in a tertiary care hospital of Delhi: a contribution to NNBD project
Abha Singh
India
OP-37: Incidence, disease spectrum, and genetic defects in congenital heart disease in China: Prenatal ultrasound screening identified 18,171 affected fetuses from 2,452,249 pregnancies
Xinlin Che
China
OP-38: Birth defects in Congenital Rubella Syndrome-A Hospital Based Surveillance at Tertiary Care Center
Kuldeep Singh
India
OP-39: Neural Tube Defects in China,2007-2017: Data from the National Population-based Birth Defects Surveillance
Changfei Deng
China
SYMPOSIUM 11 - Epidemiologic Approaches in the study of Preterm Birth and Birth Defects
OP-40: Global, regional, and national levels and trends in Congenital Birth Defects, 1990-2019
Lauren B. Wilner
USA
OP-41: Bronchopulmonary dysplasia, other comorbidities, and mortality rates associated with extremely premature births in a large medical records database in the United States
Csaba Siffel
USA
OP-42: Epidemiological profiling from scientific first principles - progress and prospects of the Modell Global Database of Congenital Disorders
Matthew W Darlison
UK
OP-43: Prevalence and mortality among infants with congenital diaphragmatic hernia: A multi-registry analysis
Wendy N. Nembhard
USA
OP-44: Population medical genetics approach in clusters of mucopolysaccharidoses identified in Latin America
Francyne Kubaski
Brazil
OP-45: Spina bifida phenotypes and sex-specific prevalence among offspring of folic acid Users
Cynthia Moore
USA
SYMPOSIUM 12 - Food Fortification for Prevention of Birth Defects
OP-46: High potential for reducing folic acid-preventable spina bifida and anencephaly, and related stillbirth and child mortality, in Ethiopia
Vijaya Kancherla
USA
OP-47: Folate and vitamin b12 status in women of reproductive age in rural areas in Haryana, Northern India
Reena Das
India
OP-48: Prevention of limb reduction defect with folic acid in China
Zhiwen Li
China
OP-49: Awareness and factors associated with reported intake of folic acid-fortified flour among women of reproductive age in Ifakara, Morogoro region, Tanzania: A cross-sectional study
Ipyana Frank Mwandelile
Tanzania
OP-50: Potential level of global prevention of neural tube defects with folic acid-fortified salt
Vijaya Kancherla
USA
7:00 pm - 10:00 pm CONFERENCE DINNER
Wednesday 26 Feb 2020
8:00 am - 8:30 am REGISTRATION - DAY 4
8:30 am - 10:00 am SIMULTANEOUS SYMPOSIA – DAY 4
SYMPOSIUM 13 - Preconception Care: Engaging Civil Society
Organised by Preparing for Life, Netherlands
The role of civil society in preconception education
Symone Detmar
Preparing for life
Netherlands
The role of Zonta in engaging civil society
Dineshani Hettiarachchi
Zonta
Sri Lanka
Youth engagement in preconception care
Carmencita Padilla
University of Manila
Philippines
A school based program in the Netherlands
Symone Detmar
Preparing for life
Netherlands
Lessons from voluntarism
Rufus Adducul
Volunteer Youth Leaders for Health
Philippines
SYMPOSIUM 14 - Sharing Unique Sri Lankan Experiences
Caring for a Newborn with birth defects: Approach to evaluation & management in Sri Lanka
Dr. Surantha Perera
Castle Street Hospital for Women
Sri Lanka
Caring for Children in Conflict Situations - Sri Lanka's experience
Sujeewa Amarasena
University of Ruhuna
Sri Lanka
The electronic Reproductive Health Information Management System (e-RHMIS) – the country wide digital system for monitoring maternal and child health services in Sri Lanka
Kaushalya Kasturiarachchi
Ministry of Health
Sri Lanka
Genetic Testing for Birth Defects – the Sri Lankan Experience
Vajira H. W. Dissanayake
University of Colombo
Sri Lanka
SYMPOSIUM 15 - Reducing Risk Factors for Adverse Birth Outcomes
OP-51: Changing spectrum and risk factor association in new born babies with birth defects in a tertiary care hospital of North India
Shobhna Gupta
India
OP-52: Risk factors of preterm births in Colombo District and development of an antenatal risk score to predict preterm birth
Dimuth Peiris
Sri Lanka
OP-53: Pattern and risk factor associated with congenital anomalies in newborn babies born in Dhulikhel Hospital
Srijana Dongol Singh
Nepal
OP-54: Specific birth defects in pregnancies of women with diabetes - National Birth Defects Prevention Study, 1997-2011
Cindy Moore
USA
OP-55: Prevalence, pattern and the association of major structural congenital anomalies with maternal and foetal factors at the Neonatal Care Unit (NICU/SCBU) of a tertiary hospital in Colombo, Sri Lanka
Hasani Hewavitharana
Sri Lanka
OP-56: Pattern of congenital malformations and associated risk factors among neonates admitted at Kenyatta National Hospital,Kenya
Everlyn Machogu
Kenya
10:00 am - 10:30 am D4 BREAKOUT 1
Poster Session, Networking and Coffee Break
10:30 am - 12:00 pm PLENARY SESSION 9
The voice of the Community & Parent Organizations
Parent perceptions, fear, support and legal protection on children with disability
Lasanthi Daskon
Sri Lanka
Stories of stigma and isolation experienced by persons with birth defects in India
Anita Kar
India
Giving patients and parents of premature and sick babies in low resource settings a voice
Selina Bentoom
Ghana
Giving women and children a voice for improving their birth outcomes through "Our Dream Initiative" in Egypt
Mona Elnaka
Egypt
Multidisciplinary team involvement in children with disabilities in Sri Lanka
Samanmali Sumanasena
Sri Lanka
12:00 pm - 12:30 pm CLOSING CEREMONIES
CLOSING CEREMONIES
Colombo Declaration
Closing Remarks by Conference Chairs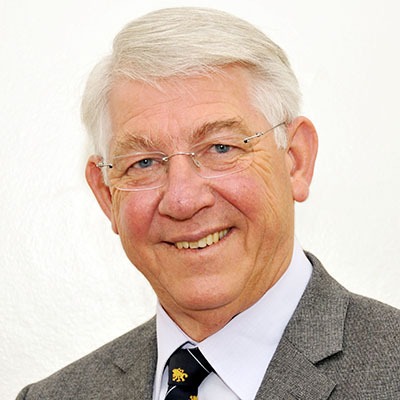 Prof. Arnold Christianson
Keynote: THE RECENT HISTORY OF DEVELOPING SERVICES FOR PEOPLE WITH BIRTH DEFECTS IN THE DEVELOPING WORLD: A VIEW FROM THE PAST FOR THE FUTURE
Arnold Christianson graduated MBChB (Birmingham) in Zimbabwe in 1974, & trained in paediatrics at the University of Cape Town. He obtained his MRCP (UK) in 1981 and was elected FRCP Edin in 1998. Initially a consultant neonatologist in Cape Town he entered private paediatric practice in Durban for 6 years. Returning to academia to do neuro-developmental paediatrics in 1990 in Johannesburg, he switched to medical genetics in 1992. His research interests were dysmorphology, the epidemiology of birth defects & developing care & prevention services for people with birth defects in developing nations. A professor of medical genetics from 1997 he became Professor & Head of Medical Genetics, University of the Witwatersrand, in 2008, retiring in 2015. He published 59 peer reviewed articles, 11 book chapters and was an expert advisor at 10 WHO meetings, of which one he chaired and another co-chaired. In 2015 he obtained an MA (Wits) in Applied Ethics.
Call for abstracts
February 1, 2019
Deadline for abstracts submission
May 31, 2019
Abstract acceptance notification
October 31, 2019
Conference registration starts
November 1, 2019
Early registration deadline
December 31, 2019
Regular registration deadline
January 31, 2020
Late registration
February 1, 2020
ICBD 2020 conference starts
February 23, 2020
Professionals, policy makers, researchers and students working in the areas related to the theme and topics of this conference are invited to submit abstracts for consideration. The conference will be organized around the following topics, with the focus of each being on the presentation of successful best practices/models of prevention and care of birth defects and premature birth around the world:
Life course approaches for prevention of birth defects, stillbirth and preterm birth by addressing lifestyle, infections, nutrition and contraception

Counting birth defects: Surveillance, newborn screening, pathological evaluations and ensuring data quality

Programs and services for improving the health of women and girls before, during and after pregnancy

Diagnostic strategies, including genetic testing for birth defects, across the life cycle

Treatment options and care arrangements for individuals with birth defects and disabilities

Ensuring continuation of services from pediatric to adult care for individuals with birth defects

Reorienting healthcare system to integrate prevention and care of birth defects

Use of information and communication technology, media and social networking for improving birth outcomes

 The role of civil society, parent/patient organizations for birth defects prevention, advocacy and services

Education of healthcare workers for improving the quality of maternal and newborn health services

Networking and partnerships for birth defects related research, prevention and care

National policies and programs for the birth defects prevention and care

Strategies to reduce mortality and improve physical and developmental outcomes of children with birth defects

Eliminating stigma and discrimination against persons with birth defects and disabilities

Policy and practice implications of recent scientific and epidemiologic research related to birth defects and preterm birth

Food fortification policies and programs for prevention of birth defects

Addressing maternal and newborn health in humanitarian settings for improving birth outcomes

Reducing exposure to harmful and teratogenic substances, including alcohol, drugs and medications for improving birth outcomes
Dr Kapila Jayaratne
Conference Chair
Secretary – Sri Lanka Medical Association
Sri Lanka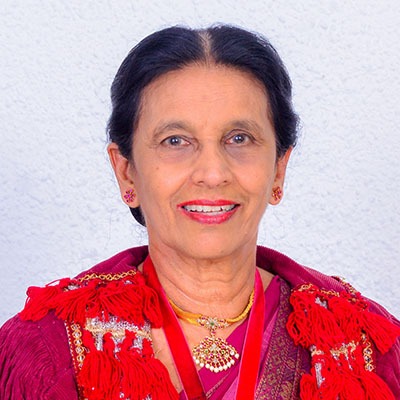 Dr Anula Wijesundere
Conference Co-Chair
President – Sri Lanka Medical Association
Sri Lanka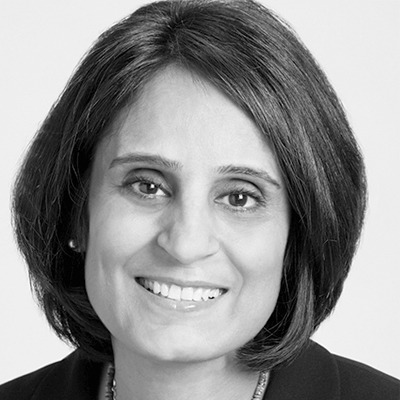 Dr Salimah Walani
Conference Co-Chair
Vice President of Global Programs, March of Dimes
USA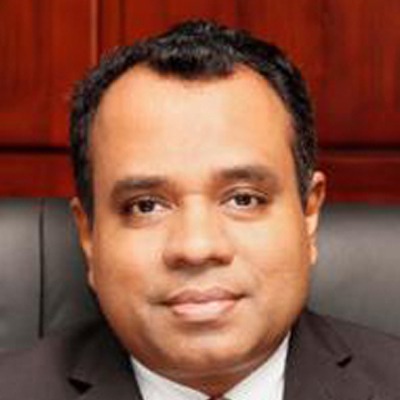 Prof Vajira Dissanayake
Scientific Committee Chair
Chair Professor of Anatomy & Director of Human Genetics
Sri Lanka
Dr. Ruwan Ferdinando

Dr. Manjula Danansuriya

Dr. Saraji Wijesekara

Dr. Dilhani Smarasekara

Dr. Sumudu Hewage

Dr. Sajith Edirisinghe
2020 ICBD Registration Fees
Registration Fee includes: Access to all the conference programs, conference bag and materials, coffee breaks and lunch on conference days, and a certificate of attendance.
 Conference registration starts November 01, 2019
Deadlines

High-income Countries

Low or Middle-income Countries

Sri Lankan Participants

Early Registration Fee

Starts November 01, 2019
Ends December 31, 2019

US$400
Rate for professionals

US$250
Rate for students

US$150
General rate

US$100
Rate for students and professionals affiliated with a not-for-profit institution from a low- or middle-income country

US$75
General rate

US$50
Professionals employed by the government, academic institutions or  not-for-profit organizations

US$25
Students of health professions: Total of 150 first come, first serve basis

Regular Registration Fee

From January 01, 2020

US$450

US$200

US$100

Late Registration Fee

From February 01, 2020

(including onsite registration)

US$500

US$275

US$125
Notes:
For a list of country income level classifications, check 

here

The registration fee may be waived for some presenters. If you are eligible, you will be notified with your abstract acceptance letter.

Students will be required to show a valid student identification card at the on-site registration desk.

Organizational and country information will be verified by the conference organizers as needed.
Travel &
Visa
Airlines
The airlines that fly to Colombo are listed here http://www.airport.lk/flight_info/list_of_airlines.php
Please visit the book accommodation page to find out how you can book airport transfer.
VISA
Visitors to Sri Lanka from many countries can obtain visa on arrival after obtaining electronic travel authorization at http://eta.gov.lk/slvisa/. Usually the ETA application is approved within 24 hours.
*** When applying ETA by third parties payments are to be made through the arrangement made in the official website www.eta.gov.lk and obtain acknowledgement of ETA application. Any payments made to other websites or agencies are not valid to process a valid ETA. Therefore, always ensure that the payments made by accessing to Sri Lanka ETA website and avoid making repayment at the port of entry to Sri Lanka. ***
The conference organisers will issue support letters, if required, only to those delegates who have registered and paid for the conference.
You may use the following information when applying for a business visa:
Contact Details of the Sri Lankan Company:
Company Name: Sri Lanka Medical Association
Address Line 1: Wijerama House, 06
Address Line 2: Wijerama Mawatha
City: Colombo
Zip/Postal Code: 00700
Telephone Number: 0094 112 693 324
Email Address: icbd2020@slma.lk
Book
Accommodation
Special rates will be offered for the ICBD 2020 Participants, who book their accommodation via the conference PCO Island Leisure Pvt. Ltd.
*Rate on BB Basis / Per Night Per Room
***All the below rates are inclusive of Service charge and Government taxes. ***
*** All Reservations subject to availability at the time of booking. ***
*** Please note below rates are subject to change without notice upon government regulations, ***
*** If in case of any increases of government taxes, we will be compelled to charge the taxes***
To book accommodation and airport transfers at the below rates, please email enquiries@islandleisure.lk with the name of the hotel you prefer, the room type, meal type (HB/BB), the check-in and check-out dates.
Star Category: 5* Luxury
Room Category: Superior
Single: USD 115|  Double: USD 120
Star Category: 5* Luxury
Room Category: Superior
Single: USD 105  |  Double: USD 110
Distance: 3km
Star Category: 4*
Room Category: Superior
Single: USD 95  |  Double: USD 100
Distance: 2km
Star Category: 4*
Room Category: Standard
Single: USD 95  |  Double: USD 105
Distance: 3km
Star Category: 3*
Room Category: Standard
Single: USD 60  |  Double: USD 65
Distance: 1km
Airport Transfers
Airport Transfers by A/C vehicle with & an English Speaking Chauffeur (One Way – To the Colombo City Limit)
Car (Max 2 Pax) – USD 45
Van ( 3-6 Pax ) – USD 65
Call Us
+94 11 268 9545
(08:00 - 16:00 - GMT+5.30)
Location
Hotel Cinnamon Grand, Colombo, Sri Lanka