9th International Conference on Birth Defects and Disabilities in the Developing World
Health for All: Accelerate Efforts for Birth Defects Prevention and Care
23-26 February 2020
Colombo, Sri Lanka
9th International Conference on Birth Defects and Disabilities in the Developing World
Health for All: Accelerate Efforts for Birth Defects Prevention and Care
23-26 February 2020
Colombo, Sri Lanka
9th International Conference on Birth Defects and Disabilities in the Developing World
Health for All: Accelerate Efforts for Birth Defects Prevention and Care
23-26 February 2020
Colombo, Sri Lanka
9th International Conference on Birth Defects and Disabilities in the Developing World
Health for All: Accelerate Efforts for Birth Defects Prevention and Care
23-26 February 2020
Colombo, Sri Lanka
9th International Conference on Birth Defects and Disabilities in the Developing World
Health for All: Accelerate Efforts for Birth Defects Prevention and Care
23-26 February 2020
Colombo, Sri Lanka
9th International Conference on Birth Defects and Disabilities in the Developing World
Health for All: Accelerate Efforts for Birth Defects Prevention and Care
23-26 February 2020
Colombo, Sri Lanka
9th International Conference on Birth Defects and Disabilities in the Developing World
Health for All: Accelerate Efforts for Birth Defects Prevention and Care
23-26 February 2020
Colombo, Sri Lanka
About the conference
Recognizing the need to build capacity in lower-income countries for the prevention of birth defects and preterm birth and care of those affected, the goal of these biennial conferences has been to provide specific practical tools and approaches that developing country participants can use to implement and strengthen surveillance and health care delivery and influence policy and funding in support when they return to their respective countries.
Previous conferences
Bogotá D.C., Colombia (2017), Dar-es-Salaam, Tanzania (2015), Cebu, Philippines (2013); Lodz, Poland (2011); New Delhi, India (2009); Rio de Janeiro, Brazil (2007); Beijing, China (2005); Johannesburg, South Africa, (2001).
Who should attend?
Health care providers, policymakers, researchers, donors, parent-patient organizations, other NGOs and youth volunteers from across the world interested in strengthening reproductive, maternal, newborn and child and adolescent health, with a focus on the prevention of birth defects, preterm birth and associated disabilities.
Call for abstracts
February 1, 2019
Deadline for abstracts submission
May 31, 2019
Abstract acceptance notification
October 31, 2019
Conference registration starts
November 1, 2019
Early registration deadline
December 31, 2019
Regular registration deadline
January 31, 2020
Late registration
February 1, 2020
ICBD 2020 conference starts
February 23, 2020
Professionals, policy makers, researchers and students working in the areas related to the theme and topics of this conference are invited to submit abstracts for consideration. The conference will be organized around the following topics, with the focus of each being on the presentation of successful best practices/models of prevention and care of birth defects and premature birth around the world:
Life course approaches for prevention of birth defects, stillbirth and preterm birth by addressing lifestyle, infections, nutrition and contraception

Counting birth defects: Surveillance, newborn screening, pathological evaluations and ensuring data quality

Programs and services for improving the health of women and girls before, during and after pregnancy

Diagnostic strategies, including genetic testing for birth defects, across the life cycle

Treatment options and care arrangements for individuals with birth defects and disabilities

Ensuring continuation of services from pediatric to adult care for individuals with birth defects

Reorienting healthcare system to integrate prevention and care of birth defects

Use of information and communication technology, media and social networking for improving birth outcomes

 The role of civil society, parent/patient organizations for birth defects prevention, advocacy and services

Education of healthcare workers for improving the quality of maternal and newborn health services

Networking and partnerships for birth defects related research, prevention and care

National policies and programs for the birth defects prevention and care

Strategies to reduce mortality and improve physical and developmental outcomes of children with birth defects

Eliminating stigma and discrimination against persons with birth defects and disabilities

Policy and practice implications of recent scientific and epidemiologic research related to birth defects and preterm birth

Food fortification policies and programs for prevention of birth defects

Addressing maternal and newborn health in humanitarian settings for improving birth outcomes

Reducing exposure to harmful and teratogenic substances, including alcohol, drugs and medications for improving birth outcomes
ICBD Sustaining Advisory Committee
Members:
Dr. Kelle Moley
Sr. VP and Chief Scientific Officer, March of Dimes, USA
Dr. Salimah Walani
Vice President Global Programs, March of Dimes, USA
Dr. Cynthia Moore
Division of Congenital and Developmental Disorders, Centers for Disease Control & Prevention, USA
Dr. Neena Raina
World Health Organization, South East Asia Regional Office, India
Dr. Pablo Duran
Pan American Health Organization- World Health Organization, Regional Office for the Americas, Uruguay
Dr. Carmencita Padilla
University of Philippines, Manila. Chair, 2013 ICBD in Philippines
Dr. Ignacio Zarante
Pontificia Universidad Javeriana (PUJ), Colombia. Chair, 2017 ICBD in Colombia
Dr. Kapila Jayaratne
Sri Lanka Medical Association. Chair, 2020 ICBD in Sri Lanka
Mr. Federico Nuñez Perea
National Network for Prevention of Disability, Mexico. Chair, 2021 ICBD in Mexico
ICBD 2020 Conference Committees
Dr Kapila Jayaratne
Secretary - Sri Lanka Medical Association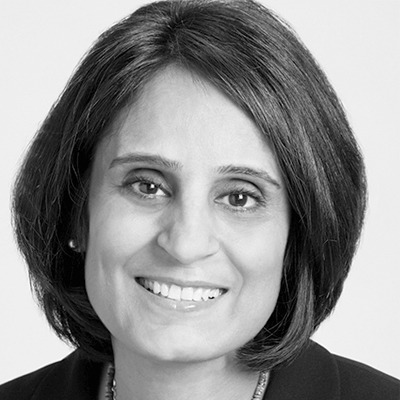 Dr Salimah Walani
Vice President of Global Programs, March of Dimes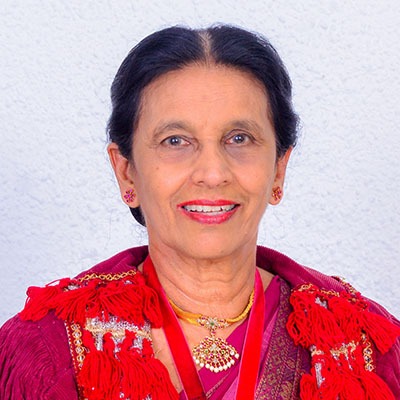 Dr Anula Wijesundere
President - Sri Lanka Medical Association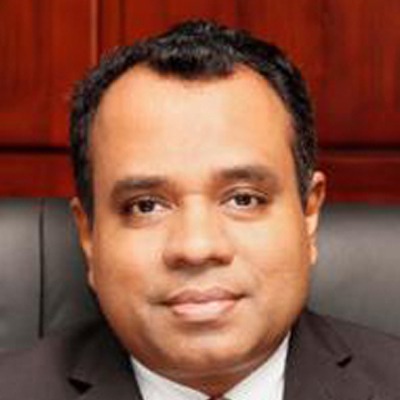 Prof Vajira Dissanayake
Chair Professor of Anatomy & Director of Human Genetics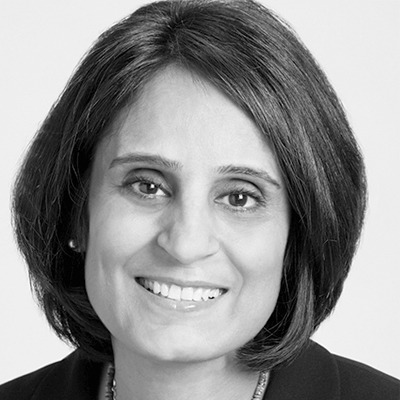 Dr Salimah Walani
Vice President of Global Programs, March of Dimes
Dr Navoda Attapattu
Consultant Endocrinologist
Dr Hannah Blencowe
Assistant Professor
Dr Manjula Danansuriya
Consultant Community Physician
Dr Ernawati Darmawan
Maternal-Fetal Medicine Division, Universitas Airlangga
Ms Lasanthi Daskon
Attorney-at-Law, International Foundation for Electoral Systems
Dr Ruwangi Dissanayake
Senior Lecturer and Honourary Consultant Paediatrician
Dr Boris Groisman
Member of the Executive Committee, International Center for Birth Defects, Surveillance and Research
Dr Paula Hurtado
Medical Geneticist, Pontificia Universidad Javeriana - Cali
Dr Kapila Jayaratne
Secretary - Sri Lanka Medical Association
Dr Madhulika Kabra
Additional Professor, Genetics Unit, Department of Pediatrics
Dr Vijaya Kancherla
Research Assistant Professor, Department of Epidemiology, Rollins School of Public Health
Prof Dhavendra Kumar
Chair, Indo UK Genetic Education Forum, Cardiff University
Dr Ornella Lincetto
Medical Officer (Newborn Health)
Dr Nishani Lucus
Senior Lecturer and Consultant Neonatologist, De Soysa Hospital for Women
Dr Saqib Mahmood
Associate Professor, University of Health Sciences
Dr Cara Mai
Health Scientist, National Center on Birth Defects and Developmental Disabilities
Dr Rajesh Metha
Regional Adviser, World Health Organization, South East Asia Regional Office
Dr Anuruddha Padeniya
Consultant Paediatric Neurologist
Dr Lahiru Prabodha
Senior Lecturer and Clinical Geneticist, University of Ruhuna
Dr Ratna Dua Puri
Clinical Geneticist, Sir Gangaram Hospital
Prof Raj Ramesar
Professor and Head, Division of Human Genetics, University of Cape Town
Dr Pyara Rathnayake
Consultant Paediatric Neurologist
Dr Nathalie Roos
Technical Officer (Epidemiology Monitoring and Evaluation)
Dr Nirmala Sirisena
Senior Lecturer and Clinical Geneticist, Human Genetics Unit, Faculty of Medicine, University of Colombo
Dr Samanmali Sumanasena
Consultant Paediatrician & Senir Lectuer, Department of Dissability Studies, Faculty of Medicine, University of Kelaniya
Dr Nilam Thakur
Clinical Geneticist, Medical Genetics Unit, National Academy of Medical Sciences
Dr Sarah Verbiest
Director, Jordan Institute for Families, School of Social Work University of North Carolina
Dr Saraji Wijesekara
Senir Lecturer and Consultant Paediatric Neurologist, Faculty of Medical Sciences, University of Sri Jayewardenapura
2020 ICBD Registration Fees
Registration Fee includes: Access to all the conference programs, conference bag and materials, coffee breaks and lunch on conference days, and a certificate of attendance.
 Conference registration starts November 01, 2019
Deadlines

High-income Countries

Low or Middle-income Countries

Sri Lankan Participants

Early Registration Fee

Starts November 01, 2019
Ends December 31, 2019

US$400
Rate for professionals

US$250
Rate for students

US$150
General rate

US$100
Rate for students and professionals affiliated with a not-for-profit institution from a low- or middle-income country

US$75
General rate

US$50
Professionals employed by the government, academic institutions or  not-for-profit organizations

US$25
Students of health professions: Total of 150 first come, first serve basis

Regular Registration Fee

From January 01, 2020

US$450

US$200

US$100

Late Registration Fee

From February 01, 2020

(including onsite registration)

US$500

US$275

US$125
Notes:
For a list of country income level classifications, check 

here

The registration fee may be waived for some presenters. If you are eligible, you will be notified with your abstract acceptance letter.

Students will be required to show a valid student identification card at the on-site registration desk.

Organizational and country information will be verified by the conference organizers as needed.
Travel &
Visa
Airlines
The airlines that fly to Colombo are listed here http://www.airport.lk/flight_info/list_of_airlines.php
Please visit the book accommodation page to find out how you can book airport transfer.
VISA
Visitors to Sri Lanka from many countries can obtain visa on arrival after obtaining electronic travel authorization at http://eta.gov.lk/slvisa/. Usually the ETA application is approved within 24 hours.
*** When applying ETA by third parties payments are to be made through the arrangement made in the official website www.eta.gov.lk and obtain acknowledgement of ETA application. Any payments made to other websites or agencies are not valid to process a valid ETA. Therefore, always ensure that the payments made by accessing to Sri Lanka ETA website and avoid making repayment at the port of entry to Sri Lanka. ***
The conference organisers will issue support letters, if required, only to those delegates who have registered and paid for the conference.
You may use the following information when applying for a business visa:
Contact Details of the Sri Lankan Company:
Company Name: Sri Lanka Medical Association
Address Line 1: Wijerama House, 06
Address Line 2: Wijerama Mawatha
City: Colombo
Zip/Postal Code: 00700
Telephone Number: 0094 112 693 324
Email Address: icbd2020@slma.lk
Book
Accommodation
Special rates will be offered for the ICBD 2020 Participants, who book their accommodation via the conference PCO Island Leisure Pvt. Ltd.
*Rate on BB Basis / Per Night Per Room
To book accommodation and airport transfers at the below rates, please email enquiries@islandleisure.lk with the name of the hotel you prefer, the room type, meal type (HB/BB), the check-in and check-out dates.
Star Category: 5* Luxury
Room Category: Superior
Single: USD 135|  Double: USD 140
Star Category: 5* Luxury
Room Category: Superior
Single: USD 115  |  Double: USD 120
Distance: 3km
Star Category: 4*
Room Category: Superior
Single: USD 95  |  Double: USD 100
Distance: 2km
Star Category: 4*
Room Category: Standard
Single: USD 95  |  Double: USD 105
Distance: 3km
Star Category: 3*
Room Category: Standard
Single: USD 60  |  Double: USD 65
Distance: 1km
***All the above rates are inclusive of Service charge and Government taxes. ***
*** All Reservations subject to availability at the time of booking. ***
*** Please note above rates are subject to change without notice upon government regulations, ***
*** If in case of any increases of government taxes, we will be compelled to charge the taxes***
Airport Transfers
Airport Transfers by A/C vehicle with & an English Speaking Chauffeur (One Way – To the Colombo City Limit)
Car (Max 2 Pax) – USD 45
Van ( 3-6 Pax ) – USD 65
Location
Hotel Cinnamon Grand, Colombo, Sri Lanka